Are you looking for a quick weekend getaway? Batam Island is the answer to many travelers as there are many things to do and places to visit here. Batam is the answer to a real beach, sun and sea for a few days. Maybe it is not the best island vacation but it is so near it is worth to come over just over the weekend, with just 1 hour and 15 minutes of the ferry from Pasir Gudang to Batam Center.
Though it had gotten a bad rep for being a sleazy destination, it is actually a decent getaway for family and friends who are looking to have fun with water sports, eating fresh seafood, shopping and also affordable spa and massages. There are also few good tourist attractions for you to visit.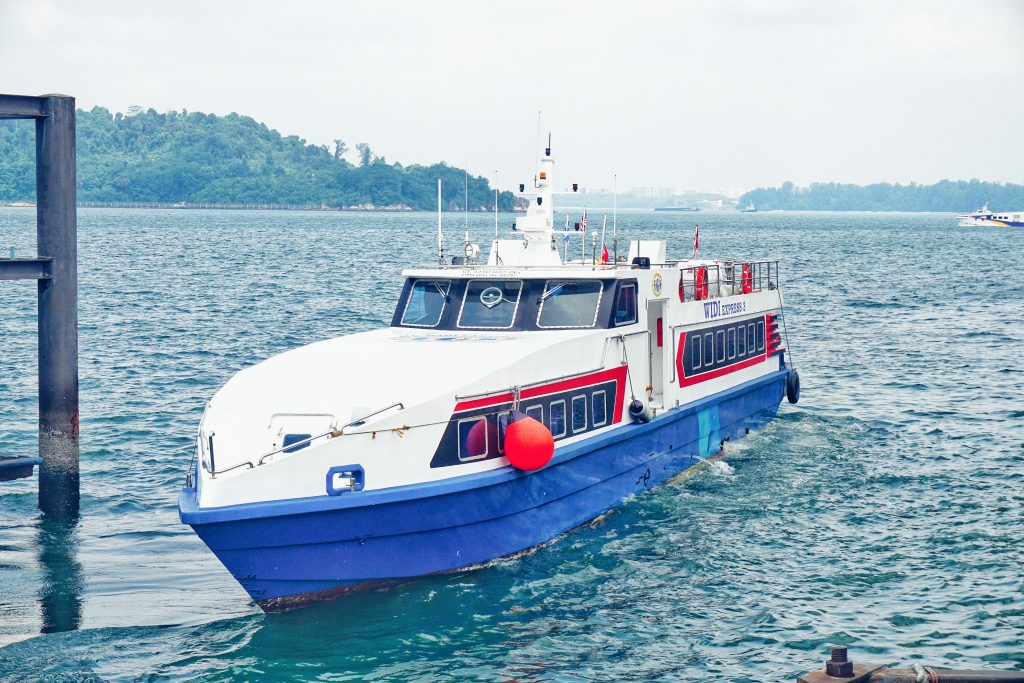 If you are here for a weekend getaway, then you should not miss out this Top 10 Things to Do and Must See in Batam:
Things to Do in Batam – Activities
Shopping in Nagoya Hill Mall
One of the best places to shop in Batam island is at Nagoya Hill Mall. You can find local food products like the popular kueh lapis (Indonesian layer cake), Indomie (instant noodles) and tidbits here. You can also find sports equipment here though they are predominantly golf equipment as this place being a destination for it too. There are also money changers in the mall. The things here are well known for being bargain buys. The things here are certainly a bang for the buck.
Eat affordable fresh seafood
Here in Batam, you can be sure to find fresh seafood at affordable prices. There are many seafood restaurants dotted around the island but few of the famous ones are the Golden Prawn Seafood Restaurant and Harbour Bay Seafood Restaurant by the waterfront promenade. You can find a selection of seafood such as prawns, crabs, mussels and more; you'll be spoilt by the end of a meal.
Drink cheap beer and alcohol
You will definitely find that the beer and alcohol here are really cheap in comparison. If drinking is your thing then this is the place to fill up your quota before heading back. You can find drinking places anywhere around here.
Pamper yourself with affordable spa and massage
There are vast selections of spa and massages in Batam Center as they cater mostly for the hordes of tourist. But this would also mean plenty of choices to get a good and affordable one. The traditional Balinese massage is definitely one of the things to do, and the costs start from 260,000 Rp / 25 SGD (as of 2017). Just walk around and look for one that suits you! One of the recommended massage in Batam that is affordable is Go! Massage. If you want to stay nearby and pamper yourselves daily, Allium Batam Hotel * would be your best choice with only 2 minutes walk away.
Take up adventurous activities and water sports
At the waterfront city is where you find all the happenings for adventure sports from land to water. Choices of water sports are such as banana boat, parasailing, windsurfing, kayaking and jet ski (all around 55 SGD) while on land you can try go-kart at about 18 SGD. You can also find these activities at the Nongsa coast or for the less crowded option is Melur Beach in Galang Island. You may even try diving or snorkeling here at Batam Island.
Play golf on internationally acclaimed golf courses
Batam is well known for having some of world standards golf courses and thus it is one of the most popular activity here. Find luscious greenway flank by beautiful coastal backdrop. You can find the gold course Tering Bay International that had been designed by the legendary Greg Norman who is an international golf course designer. Also, not to forget Radisson Golf and Convention Center * that includes top class accomodation as well.
Cycle or motorbike through the scenic northern coast
Unknown to many, Batam's scenic northern coastlines if one of the best mountain biking around where you will cycle through a dense green jungle and sweeping seafront. You may take this trail on your own via around Duriankang Reservoir and the Nongsa Coast. It will be about 30km bike ride from Turi Beach/Nongsa Village and through Teluk Mata Ikan and then down the coast to Batu Besar and finally through Citra Mas Housing estate to Tering Bay Golf.
Must See Tourist Attractions in Batam
Maha Vihara Duta Maitreya Buddhist Temple
This temple is famous for its many laughing Buddha statues that come in various sizes and costumes that line around the temple. The whole temple complex is big and spacious with orphanage, food stalls and a vegetarian restaurant. It is an example of the modern day monuments, where it was opened in 1999 after being built by the Chinese community of Batam. It is regarded as one of the biggest temple ever built in South Asia.
Marvel at the Barelang bridge
Many tourists come here to have a different cultural view of Batam's local life. This attraction takes about 45 minutes drive from the city to get to but the journey is well worth it. The bridge itself is a spectacular piece of architecture with a total of 7 bridges, though incomplete, they do hold a certain local charm to it. You will find local street hawkers on the bridge who would still be surprised to see foreigners hanging around. After crossing the bridge, you may even find local seafood restaurants that can be even cheaper than its counterparts in the city.
Explore Batam's past at the backwaters
Get off the beaten path and wander into the coastal backwaters of Batam to get a glimpse of the past. This place is just around the corner from Pacific Palace Hotel. At the shore, you will find it littered with jetsams while rancid smells will surround you. Do not let it deter you as this is what reality is and you will get to see poverty side by side with modernization and commercialization. You will also see the fishermen village of stilt houses that stood as a testament to Batam's past of simplicity.
From here you can see that there are many things to do in Batam as well as some tourist attractions that are worth a visit. So if you are wondering where to go next for a weekend getaway, don't forget to swing by Batam Island for a trip!